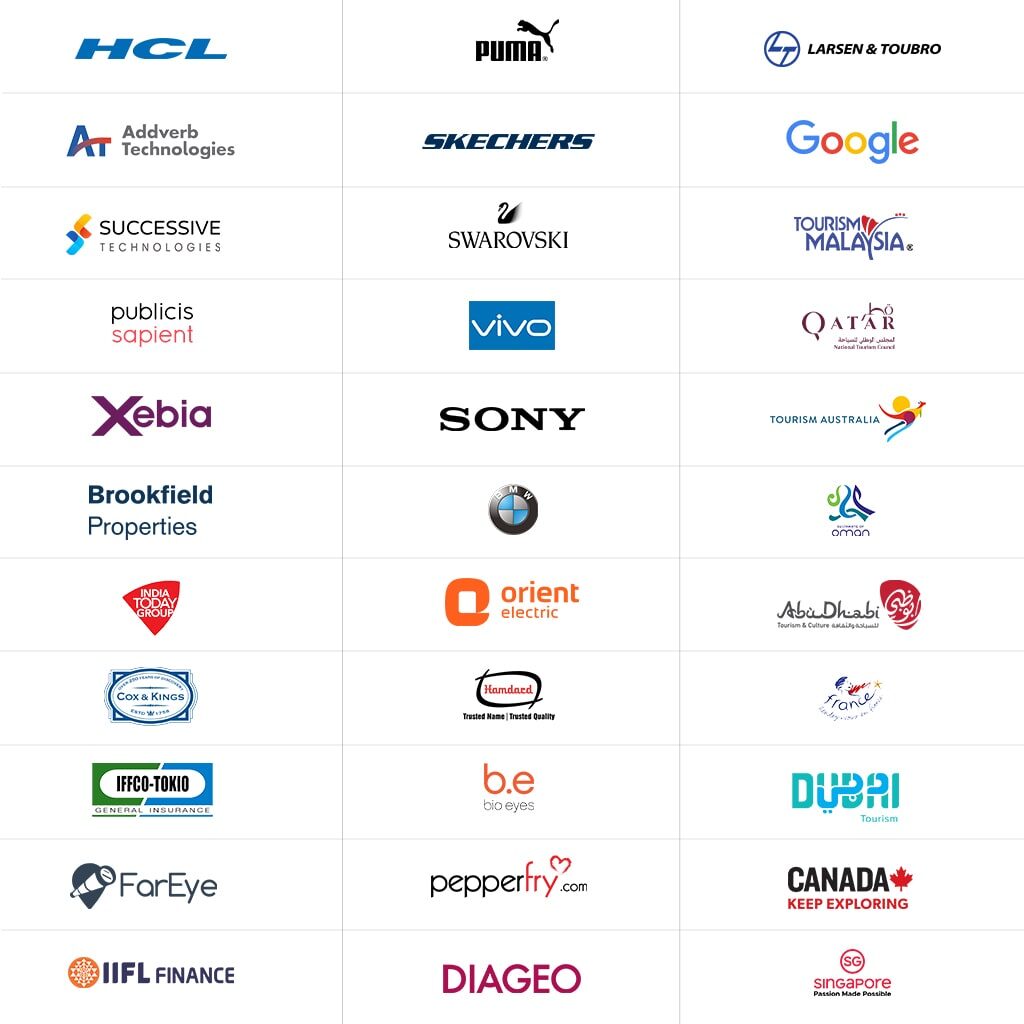 Our clients are a diverse group of businesses and organizations, including tourism boards, hotels, cafes, and more. We are proud to have worked with some of the world's leading brands, including Turkey Tourism, Taj Hotel, Swarovski, Sony, PUMA India, Pepperfry, France Tourism, and more.
Turkey Tourism is the official tourism board of Turkey. Creative Rascals produced a travel film for Turkey Tourism in partnership with C&K that showcased the country's stunning scenery, rich culture, and delicious food. The film was well received, and it helped to increase Indian tourism to Turkey.
Swarovski is a luxury jewelry brand. Creative Rascals produced an ad film for Swarovski that features the brand's stunning jewelry in partnership with India Today's Agency.
PUMA India is a sportswear brand. Creative Rascals produced store videos for PUMA India that highlights the brand's athletic apparel and footwear.
These are just a few of the many clients that Creative Rascals has worked with. We are a team of experienced filmmakers who are passionate about creating high-quality films. We use state-of-the-art equipment and techniques to create films that are both visually stunning and emotionally resonant. We are committed to creating films that meet the needs of their clients and that inspire their audiences.
If you are looking for a company to produce a film for your business, then Creative Rascals is the company for you. Contact us today to learn more about our services.